Executive coaching
For their executive clients, a professional coach serves as
a partner for deep reflection, a truth-teller, catalyst for change and an accountability partner.
Group Coaching for Leaders
Group coaching with people
who are working on same priorities has its unique opportunities.
Team Coaching
Team coaching helps move teams to high performance.
To be successful in the Volatile, Uncertain, Complex and Ambiguous world
leaders need to constantly learn and adapt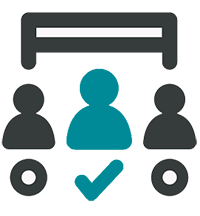 Less than 30% of organizations believe that their leaders are ready to lead them in the future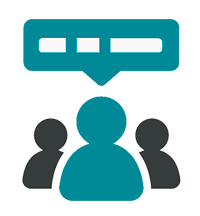 Only 30% of leaders said their organizations are effectively developing young leaders to meet the evolving challenges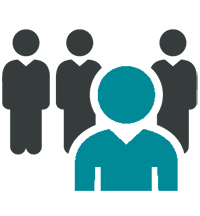 Almost 66% of leaders do not believe their leadership development support achievement of results
How are you doing in adapting and learning?
What is needed to build organizations that thrive despite crises, uncertainty and constant change?
Candid, purposeful, and productive conversations are critical to develop leaders, build organizational capabilities, leverage diversity, and create highly performing teams.
We work with leaders and their teams to help them develop capabilities and motivation to maintain conversations that will develop their teams and grow their business.
What conversation do you need to start?
"I had a privilege to co-lead a workshop with Elena. She is a phenomenal facilitator: engaging, passionate and very knowledgeable. Her approachable personality and enthusiasm make her a pleasure to work with. I will highly recommend Elena for any facilitation and training work."
Anya Romanova


Executive Coach and Leadership Development Consultant
"Elena is a powerful results-oriented executive coach. She focuses on the bigger picture and is ready to adapt her workshops to her Client's organizational development needs. She conducted an amazing workshop with one of our teams and the participants of the workshop loved the experience. Elena is very energetic and demonstrates passion and drive for learning and growth – this keeps her audience engaged and promotes curiosity and learning."
Floyd Carson


Director Talent & Leadership, Greenheck Corporation
"She impressed management with her authenticity, professionalism and leadership expertise. She truly listens to you, acknowledges you as a whole and capable person and offers fresh perspectives to deepen your learning."
Mahal H.


Program Manager, a leading Canadian non-profit
"Elena is a very pragmatic, candid and insightful coach. She listened well, challenged me at appropriate times and provided effective tools and guidance when needed throughout our engagement. The cherry on top was the fact that she comes from a caring , nurturing place. I appreciated that."
Chris K.


Funcional VP of a leading workplace technology company
"Elena is incredible at guiding you on your journey of self-discovery."
PARTICIPANT


Leadership Development Program Women in Leadership Canada
"What sets this program apart from others, is that Elena and her partners are excellent business coaches that work with the participants on an individual basis to help them understand what drives them as a leader through the values assessment and how they can use this information about themselves to adapt into their personal and truly authentic leadership style. Excellent program!! 5 stars."
PARTICIPANT


Leadership Development Program Women in Leadership Canada
"I liked Elena's approach very much – at the planning stage, we discussed all the details about the training objectives, the format and structure of the session, and the specific learning needs of the team's..
At the session, Elena created a warm and friendly atmosphere and supported the team's learning with engaging material delivered in an easy format.
I appreciate Elena's mastery in delivering on the training objectives – the participants explored all aspects of the topic in full depth…. I hope to get another opportunity to cooperate in the future."
OV.


Project Innovations Head, ordered a leadership development program for the team
.. Elena's approach is collaborative, reflective, and incisive. Under her coaching I've been able to elevate my leadership skills, providing me with the opportunity to expand my impact and lead a bigger team. I recently accepted a promotion and have continued to excel, navigating new teams through significant change …. Elena, thanks for all your amazing support, feedback and generosity – I wouldn't be where I am today without it!!
Leona B.


Director Program Management, a leading social services agency